Damn Skippy!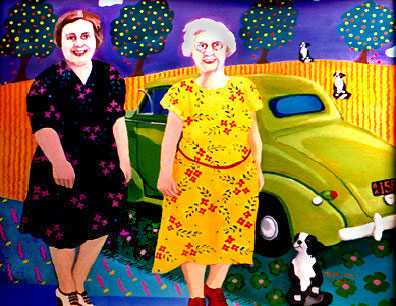 Oil 24″ x 22″
On your left is Chris' grandmother, Minnie, who kept a robin in her bathroom for some time until it became tame and enchanced the experience of anyone who used that room.
In the middle we have great grandmother, Robbie, who came of age in the years before brazzieres were commonplace.
Skippy is the Boston Terrier on your right. He was the second of two, each named the same. Perhaps either Robbie or her daughter, Minnie, lacked imagination as well as height.