GREEN Show March 2-29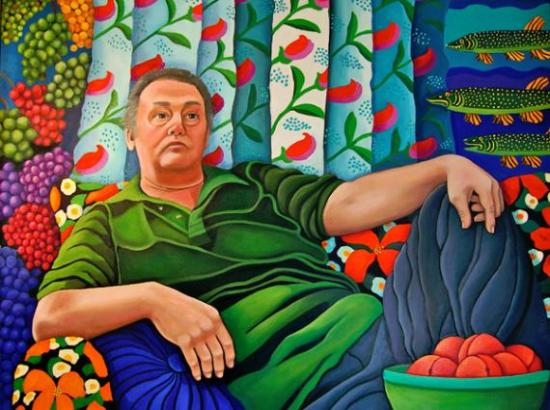 GREEN
THE NEW SHOW BY THE NEW ART GROUP AT WATCHUNG
MARCH 2-29, 2013
Opening Reception, March 3, 1 – 4pm!
WATCHUNG ARTS CENTER
Watchung Circle, 18 Stirling Road, Watchung, NJ 07069  908-753-0190

About GREEN, the exhibit:
If there is one thing that is on everyone's mind these days, it's the concept of 'green' – what does it mean, how relevant is it, will things really be as bad as what they say if we do nothing, and on and on. Whether you buy into the changes being created by human activity or not, there is little doubt the weather of the world is changing and the impact of those changes are being felt everywhere. So it feels both relevant and frankly very personal for the New Art Group members to address this concept in their art.
In the case of the painting, "Daddio," above, by Jane Caminos, "I planned his portrait to feature green in its many hues and tones. His green shirt is centered as a primary component in the composition, and it draws the eye to his face." The color, green, is the core value of the piece and it draws your eye around the painting, taking you from place to place as you take it all in.